September 2010
Dear Friends, It's almost here – the
Brooklyn Jugs
REUNION SHOW
on Sunday, September 12th as the Gala Finale of the
7th Annual Brooklyn Country Music Festival
at
Southpaw
in Park Slope, Brooklyn.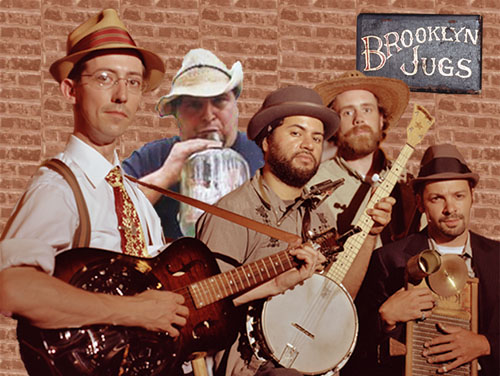 Enjoy as much of the Festival as you can attend, and be sure to join us Sunday evening for toe tapping music that will keep you smiling and humming and frolicking for a long time to come!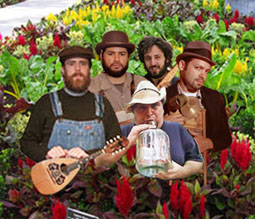 We also will be appearing on
WKCR
89.9 FM from 3 to 6 pm on Saturday, September 4th.
Tune in
for some titillating conversation, great music, and lots of fun with the Brooklyn Jugs on Labor Day Weekend. We had a grand time performing, smelling herbs, and mixing it up with fans in the Brooklyn Botanic Garden's
Herb Garden Weekend
. Between sets, folks got fantastic tours of the herb garden with a naturalist who answered everyone's questions on homegrown herbs. Can't wait to amaze you as the
7th Annual Brooklyn Country Music Festival's
Gala Finale!!!